Best Online Brokers for Futures Trading 2020
When you trade futures, the contract is an agreement to sell or buy the assets at an agreed-upon price at a date in the future. A future contract comes in the form of a standardized agreement that is usually traded on an exchange or by a broker. One party agrees to sell the quantity of the commodity or security on a specific date, while the other party agrees to buy it.
Futures contracts let those involved secure the price that they want, providing protection against changes, whether they go up or down. This is useful for companies in the relevant industry, as they can ensure they buy or sell a necessary material at the price they want. However, you can also use futures trading as an investment strategy, even if you have no interactions with the market. This type of trading is done via a futures broker.
Best Futures Brokers in 2020
Choosing which broker to trade futures with is an important decision. All brokers will have slightly different offerings, prices, and policies. Pay close attention to the commissions and fees charged by the broker you choose. Make sure that they offer a wide enough variety of futures to let you take advantage of various marketing opportunities. You should also make it a point to choose a broker with 24-hour trading support, as the market trades 24 hours a day, and that there is support just for futures. You also want to pay attention to the platform they offer for trading futures, as well as the available research and reports.
TradeStation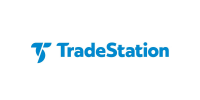 TradeStation is an award-winning broker that offers futures trading along with access to other asset classes, all on the same platform. The broker offers more than 350 futures as well as future options for trading, including indexes, currencies, interest rates, metals, energies, agriculture, meats, and softs. There is also the ability to trade Micro E-Mini Futures, which let you trade just $175. It helps appeal to those who are just getting started with futures or do not want to risk as much.
You can trade futures with TradeStation on the web or your mobile device, and the support team is experienced. Non-professional traders also get access to free market data. All traders can benefit from TradeStation's educational resources as well as the analysis in the proprietary platform. To further help with analysis, you can backtest your futures trading ideas, view historical data, and take advantage of the continuous contract view.
Read full TradeStation Review
E*Trade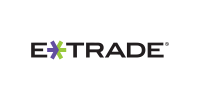 E*Trade has been in business since the 1980s and was part of the first online transaction that was sent to an exchange. The broker has a proprietary application and trading platform with professional-level tools, including more than 100 technical studies. Today, the broker offers futures trading along with access to numerous other assets. You can trade futures that are listed on CFE, ICE US, and CME. This broker also supports Micro E-mini contracts for those who want to invest in lower quantities.
The support from E*Trade comes from licensed Futures Specialists, providing a high level of trading-specific support that is useful to traders of all experience levels. Trading futures with this broker comes with a commission of $1.50 on futures and options on futures, except for Bitcoin, and 24/6 market access. E*Trade does not have any pattern day trading rules so that you can trade multiple times each day without any account minimum.
Read full E*Trade Review
Interactive Brokers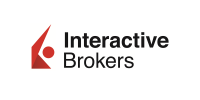 Interactive Brokers has been a broker-dealer for 42 full years, and it has more than $8.1 billion of equity capital. The commissions are highly competitive from this broker, at just $0.85, which is up to 64 percent lower than the competition. You can choose your pricing plan for futures options and US futures. Fixed-rate pricing has a fixed low rate commission for US markets, along with clearing, regulatory, and exchange fees plus a single flat rate for non-US markets that include those fees. Transparent volume-tiered pricing decreases the commission when you trade in higher volumes.
You can trade futures on more than 35 market centers around the world, including metals, volatility, fixed income, equity index, energy, currency, and agriculture futures. The Futures Arbitrage and the Interest Rate Tables help provide insight while education comes from the Traders' University. The broker's platform also features specialized trading tools for futures plus a market scanner for US futures.
Read full Interactive Brokers Review
TD Ameritrade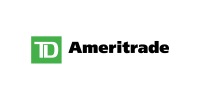 TD Ameritrade has been in business since 1975, and this broker has had numerous firsts, including the first touch-tone phone trading and first online trade. The broker offers more than 70 futures products 24/6. You can trade futures of interest rates, metals, currencies, grains, stock indexes, energies, soft commodities, forest, or live stocks. There is also a convenient paperMoney account that lets you practice strategies without risk. To help develop your strategies, TD Ameritrade offers immersive education, futures trading support, technical studies, and powerful platforms.
The broker also offers Micro E-mini Index Futures for those in search of a lower cost of entry. They are also more liquid for greater flexibility. In terms of pricing, TD Ameritrade does not have any hidden fees. Instead of general support, there are futures specialists on hand day or night. Additionally, the broker's desktop and mobile platforms were designed with futures in mind, with features like customizable charting, advanced order types, and one-click order entry.
Read full TD Ameritrade Review
Charles Schwab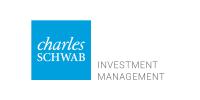 When you trade futures with Charles Schwab, you do not have to deal with account fees or broker-assisted futures trading fees. A single platform provides you with access to 24/6 futures trading along with access to options and stocks. This is an advanced platform, also available on mobile, called StreetSmart with streaming charts, market news, analysis, real-time quotes, and more than 40 trading tools for customization. It also features a trade and probability calculator and an all-in-one trade ticket.
Futures specialists are on hand at Charles Schwab to provide you with support in the form of live assistance, which is available 24/5. You can also find education and research to help you create your strategies. This broker also has convenient daily automated cash sweeps between your brokerage and futures accounts. In terms of instruments, Charles Schwab lets you trade futures of indexes, Micro E-mini indexes, energies, metals, currencies, Bitcoin, interest rates, grains, livestock, and food and fiber.
Read full Charles Schwab Review
IG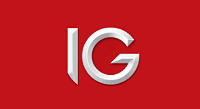 IG, established in 1974, provides access to more than 17,000 markets, including futures on commodities, indexes, and bonds. There are more than 80 index futures available from IG, along with an excellent selection of bond and commodity futures. These future trades come in the form of CFDs. The broker offers the popular MetaTrader 4 platform as well as a web platform and trading apps. It also has a trading academy to help you learn how to trade futures and other assets.
When you trade futures with IG, you can capitalize on falling or rising prices and use them to hedge existing exposure. Like most brokers, IG also offers leverage on its future CFDs so you can make the most of your available capital. The customer support team is open the entire week, except for 10 hours between Friday and Saturday.
Saxo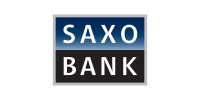 Saxo launched one of the world's first platforms for online trading in 1998, and it continues to break barriers. You can trade more than 35,000 instruments on one account, including more than 200 futures. These futures come from 23 global exchanges and include forex, rates, agriculture, metals, energy, and equity indices. The broker prides itself on ultra-competitive pricing, with three pricing levels based on account tier.
The platform from Saxo has advanced futures tools, including time and sales, depth trader with a Level 2 order book showing all offers and bids awaiting execution, futures spread orders, and trading right from the charts. There is also 24-hour expert service, including exclusive service for active traders who receive dedicated points of contact. Support includes integrated digital support with educational courses, email helpdesk, and a self-service support center.
Read full Saxo Review
Recommended Financial Products
Suggested For You