Best Stock Trading Simulators for 2020
No matter the asset you are trading, or with which broker you are doing business, if you are starting out in the industry, using a trading simulator is the best way to find your feet. Trading simulators are offered by many of the top brokers across the sector with the aim to give you as a trader a real experience of what it is like to trade with that broker. Here we will take a look at the very best trading simulators in 2020 that can help you get to grips with the market.
What is a Trading Simulator?
Essentially, a trading simulator is an exact replica of the live trading platform that you will be using with a particular broker. The only real difference is that, the funds you are trading with will be virtual. This means you can't lose any real money with a simulator.
The objective is to get you familiarized, and comfortable with how the platform functions, and to develop and hone your skills for live trading. That means that all of the other functions and activities of the simulator, work to replicate what you will experience with live trading.
Why Use a Stock Trading Simulator?
There are a couple of reasons why you may want to try out a trading simulator, and many benefits to be found in doing so. If you are new to the industry, these can be the perfect places to practice as they function just like the real thing. The benefit here being that you don't have anything to lose. Since all the trading funds are virtual, you can make and learn from your mistakes at no cost.
Another reason is maybe, even though you are an experienced trader, you are changing brokers and want to get a feel for the new trading platform before going live. It is also the perfect place to test out any new trading strategies you may have, to gauge their effectiveness before implementing them for real money.
Best Stock Trading Simulators
TD Ameritrade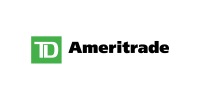 The Thinkorswim platform and simulator is one of the most popular choices on the market, particularly for the many who trade with this broker. The proprietary platform is extremely user-friendly in terms of layout, and offers an excellent depth of trading tools and charts to give you further market insight on a wide range of assets.
It is one of the most sophisticated stock trading simulators available and you can sign up simply with and email address and you do not even need to have a TD Ameritrade account to get started.
TradeStation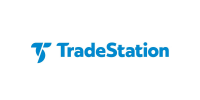 TradeStation is another very reputable broker with a very well respected trading platform and simulator. Typically, this trading platform can have a high barrier to entry with a $99 monthly charge if you do not meet some active trading requirements. By signing up for a TradeStation paper trading account though, you can use the simulator for free.
It offers a huge range of virtual assets to trade in, and all the detailed analytics and charting capabilities that are highly customizable throughout. It is everything that you would expect from a top broker such as TradeStation, and the sign up process is easy.
Interactive Brokers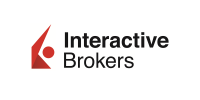 With Interactive Brokers you can also access one of the top trading simulators on the market in the form of Ninjatrader. This is a very well-known third party trading platform which has been around since 2003. Again it offers a great user experience and full access to trade in all assets that the broker has to offer alongside a host of additional features.
These features include the ability to back test trading strategies, a feature which could come in very useful for the more experienced trader looking to develop their own custom trading styles.
Plus500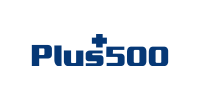 Plus500 is another popular broker choice that provide an excellent proprietary trading simulator. Here you will have access to a very intuitive and visually appealing trading platform which is simple and easy to use.
The Plus500 simulator will provide access to trade risk-free virtual funds in an environment which fully replicates that or real live trading, but without the risk of losing any of your funds.
eToro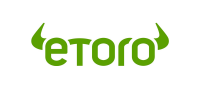 eToro is one of the best known brokers in the trading world, particularly when it comes to social and copy trading. They also offer one of the easiest to use, and visually appealing trading simulators available.
With the eToro trading simulator, you can get a fully immersive experience on how it would be to trade with the broker in all of their available markets, and you can also engage with the rest of the social trading community which has made eToro such a popular choice for traders over many years.
ETrade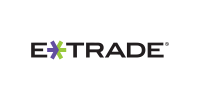 ETrade is one of the top brokers particularly within the American market. They are a popular choice with US traders and offer an extensive range of trading options across a variety of markets. With ETrade, you can also access their risk-free trading simulator on desktop or mobile through the Power ETrade platform.
Treading with this platform can be a great way to help you get to know more about the broker and what they have to offer if you are a new trader, or as an opportunity to improve your skills if you are more experienced in the industry.
Saxo Bank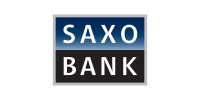 The Saxo Bank Go trading simulator provides you with top quality access to a virtual trading account with all the same features as provided to the live trading users of this very well-respected broker.
Here you can access the wide range of markets made available through their comprehensively detailed trading platform which is also available in mobile format and provides you with capabilities to customize the extensive charting tools and indicators precisely to your need. This is a great way to experience a broker trading environment which is typically favored by many more experienced traders for the range of markets they have to offer.
Fidelity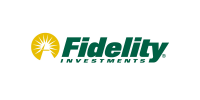 Fidelity has been around since 1946 and represents one of the most reputed names in the American financial sector. They provide a top quality demo account trading simulator for you to try which is very accessible and allows you to get a great feel for the broker before signing up.
The account with the Active Trader Pro simulator allows you full access to virtually trade through the very intuitive platform which provides a huge range of asset choices including options trading, ,and detailed research and analytical tools to support you in making trading decisions throughout the platform.
Charles Schwab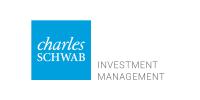 Charles Schwab is very well regarded as one of the top premium brokers in the industry. Now they are increasingly providing a great and more accessible environment for traders of all types to access. This includes offering a free demo account and opportunity to use their trading simulator with the StreetSmart Edge platform.
This provides a technically advanced trading experience but one which is easy to follow, and packed full of the most insightful data. All of this with nothing to lose and completely virtual funds to get to know the broker.
Pepperstone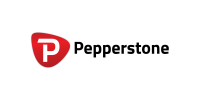 Pepperstone is a top broker which provides you the opportunity to trade through one of the very best and most longstanding trading platforms in the industry, MetaTrader 4.
Through this trading simulator supported by a Pepperstone demo account, you can experience the technical prowess of one of the most widely used trading platforms in many years. All of this, at no risk to your real money, with fully virtual trading catered for.
Recommended Financial Products
Suggested For You