Best Stock Trading Apps of 2020
Updated January 2nd, 2020
It has never been easier to trade stocks. While previously you would have had to ring up your stockbroker in order to place your trades, now you can execute trades instantly no matter where you may be. All you need is a mobile device and you will be ready to buy and sell positions as you please. Whatsmore more products are now offering commission free trades in the wake the of Robinhood app.
There are countless stock trading apps on the marketplace today. This can make it difficult to decide which option will be best for your specific needs and preferences. Each offering will have its own pros and cons that need to be considered.
These apps normally have an extensive range of features, meaning that you can conduct research and analysis from your phone before making this trade. You can then keep an eye on your trades and make changes to your holdings as you see fit.
This article looks at the best stock trading apps of 2019. This will hopefully make your decision-making process a lot quicker and easier.
Robinhood App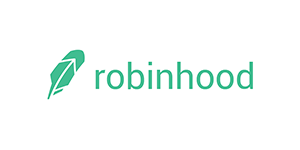 Robinhood has gained a lot of publicity for its advertising efforts since launching a few years ago. It started out as a mobile offering and its main target market is young investors as it presented an easy way to learn about investing, as well as being very easy to place trades.
It is more focused on those investors who want to minimize costs as much as possible and for those who do not make a lot of trades. This is why there isn't a massive range of analysis and research tools for you to use. The whole process of getting started and using the Robinhood app is simple and straightforward.
One of the downsides is the lack of customization options, which will be an issue for some people. However, you cannot overlook the easy to use features and the good looking mobile offering that makes Robinhood one of the best stock trading apps of 2019.
Download Robinhood
Pros
A mobile-first platform
Very easy to use
Welcoming for beginners
Low-cost structure
Cons
Limited research and analysis tools
Lack of customization options
Acorns App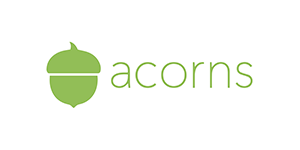 Acorns is an app that allows you to invest your spare change as you please. It sees all of your credit card purchases being rounded up to the nearest dollar and then investing the difference. It is a quick and easy way for you to save and invest your money into different types of stocks.
Naturally, this app targets younger generations that are tech-savvy. It started out as a mobile-based platform, so you can be sure that it runs efficiently and is very easy for you to use.
This is a good option for those looking to make small investments on the side but not something to be used for larger-scale investments. Overall though, the app performs optimally and is a great gateway into stock trading.
Download Acorns
Pros
Very easy to use
A great way to learn about saving and investing
Innovative round-up feature
Cons
Basic offering in terms of trading
Not ideal for trading larger sums of money
Webull App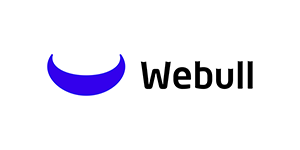 Webull has been on the scene since 2017 and it offers commission-free trading of US stocks and ETFs. This is obviously a great way for cost-conscious traders to enter and exit positions, albeit their selection of investments is limited to these US-based products.
The platform itself is very easy to use, with the navigation system being flawless and you have access to a nice range of different order types. One other downside is that you only have the option to make a deposit via bank transfer, which may be a hindrance to some people.
This is an ideal app for those looking to get into stock trading, for those who mainly trade US stocks and ETFs, as well as those who are looking to cut down on trading costs.
Download Webull
Pros
No trading fees
Very easy to use platform
Well regulated by the SEC
Beginner-friendly
Cons
Only US-based investment options
You can only deposit via bank transfer
E*Trade App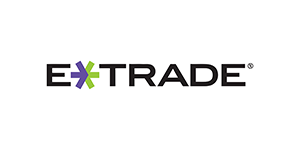 E*Trade incorporates its OptionsHouse trading platform and advanced options analysis through its mobile offering these days. This gives traders a lot of tools, including a risk management tool that allows you to forecast what will happen to your portfolio when you make a given trade. There is the ability to create in-depth trading strategies straight from your mobile device.
You can also get direct access through your phone to the Bloomberg video section, which is a useful tool for conducting analysis and keeping up to date with the latest news and opinions in the market.
Over the years, the E*Trade offering has been on the receiving end for numerous awards. Its trading platforms, in particular, come in for high praise.
For those who are looking to trade on margin, do be warned that the rates are quite high. The fee structure is also a bit higher than usual, but more active traders will be able to benefit from discounts.
Download E*Trade
Pros
Top-quality trading platforms
Wide variety of useful tools
Access to the latest market news and analysis
Ability create in-depth trading strategies
Cons
Fees are a tad higher than many competitors
High rates for margin trading
Fidelity Investments App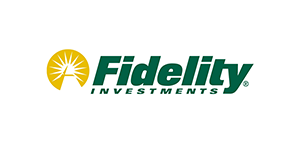 Fidelity Investments has a great crossover between its desktop trading experience and its mobile offering. There is not much in the way of features and functions that are lost in the transition over to mobile. Some of the useful tools such as Recognia technical events tool makes its way over to mobile for example.
As a result of the proprietary trading engine on Fidelity Investments, there is a constant search for the best prices when you go to execute a trade. While these may be small differences, over time this can add up significantly, particularly if you are an active trader.
You will also have access to a constant news feed that has been tailored to your particular watch lists and portfolio. Therefore, you can constantly keep an eye on the markets and any news that may affect one or more of your positions.
Fidelity is a trusted broker in the space, having won many industry awards over the years. It has some of the best trading platforms around and is very user-friendly, making it a good fit for most level of trading experience.
Download Fidelity
Pros
Extensive transition of features from desktop to mobile
Deep discounts for active traders
Top-quality trading platforms
Tailored news feed for your portfolio
Cons
No futures trading supported
Charles Schwab App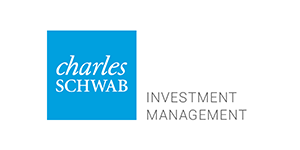 Charles Schwab always has a staggering array of different assets and financial products for you to trade. This includes hundreds of different commission-free ETFs. With the mobile offering, you will have all of the options trading features and platforms well integrated. The execution of trades is seamless and you will still have a lot of customization options when using the Charles Schwab mobile offering.
For staying up to date with the latest news and developments, there is a news stream relevant to your current holdings. This news feed can still be accessed even if you are not logged into your account and you can view if on the likes of your Apple Watch if you wish to do so.
One of the great aspects of this app is the security features, such as having the ability to hide your account balance to stop prying eyes in public.
Download Charles Schwab
Pros
Great crossover of trading platforms
Tailored news feed
Top-quality security features
Fast execution of trades
Cons
You can only get access to the news feed through the app and not a web browser
Recommended Financial Products
Suggested For You