Best Investing and Stock Market Podcasts for 2020
No matter whether you are new to the world of investing or you have many years of experience, there are always ways in which you can grow your knowledge. One such way to keep up to date with the ever-evolving sector is by tuning into an investing podcast. A podcast is in effect, a podcast is an audio broadcast, though many also include video. They are typically broadcast across a range of popular mediums including YouTube, Spotify, and Apple Podcasts to name but a few.
Podcasts have grown rapidly in popularity in recent years thanks to their typically short form, and the ease with which you can both access, and listen to them. In this regard, you can easily listen in to a regular podcast, picking up valuable knowledge and information on a certain topic, all while completing other tasks.
Best Investing Podcasts for 2020
Here we will take a closer look at podcasts and particularly the best investing podcast choices for you in 2020. There can help you learn more about investing, are all very convenient to access, and brought to you by some of the best minds in the world of investment.
All About Investing
The All About Investing podcast is brought to you by InvestorGreg.net and is aimed at helping all levels of investor to navigate the financial markets. Whether you are completely new to investing, or have been around for a long time, this podcast should provide you with some clear guidance, and unique insight from industry experts into all things finance. It aims to examine different areas of the market on a weekly basis in a manner which is clear to understand, and features the take of finance professionals who can both empower and propel you toward your own investing goals.
Stacking Benjamins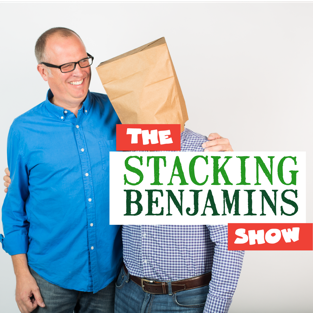 Stacking Benjamins is a great investing podcast that mixes in all you need to know on a huge range of investing topics from 401K plans, to planning your first household budgets. The podcast is co-hosted by Joe Saul-Sehy, and OG (Josh Bannermanare). They introduce all of these topics with a great dose of humor and make all of the topic very easy to understand. For these reasons, many new investors have this one as a go to pick for podcasts. They broadcast three times a week and have been doing so since 2012.
So Money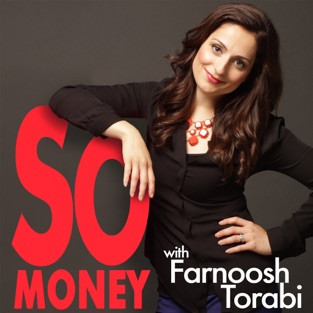 With over 1,000 episodes in the bank, So Money is a tried a tested success in the world of investing podcasts. The show is hosted by Farnoosh Torabi, a well-known journalist and personal finance expert. She dives deeper into a variety of complex investment topics with many of her high profile guests. These premium-level finance guests have included the likes of Jim Cramer, and Tim Ferriss, so the podcast delivers top grade analysis and breakdown of the most important issues each week and make them accessible to the everyday listener and investor.
Invest Like the Best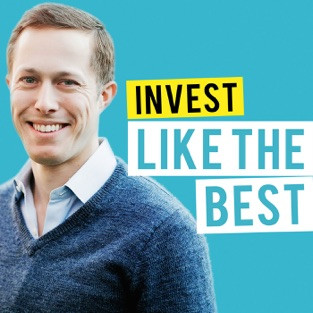 If you are looking for more of a detailed, deep dive take on the world of investing, then this is the right investing podcast for you. Invest Like the Best is hosted by Sean O'Shaughnessy and regularly features high-level Wall Street guests from around the industry who give there take on some more complex investing issues. This is perhaps the ideal choice for you if you are already an experienced investor and looking for some more detailed insight on private equity, high-yield investment strategies, and more.
Bigger Pockets Podcast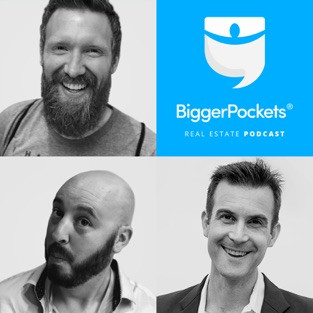 While many of the other investing podcasts mentioned here cover a number of investment categories, the Bigger Pockets Podcast focuses on that of real estate only. In fact it is currently one of the top-rated podcasts available in the real estate category. Co-hosted by Brandon Turner, and David Green, the weekly show often features interviews with a wide variety of investors who can provide valuable insight in the property market from their own range of experiences. This is the perfect choice if you too would like to learn more about real estate and how to make it work for you.
Radical Personal Finance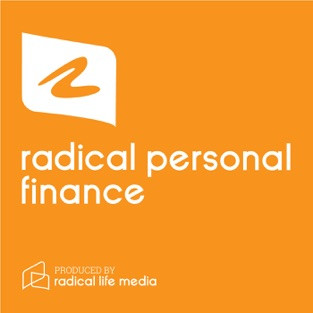 Joshua Sheats is an experienced financial planner and also the host of this regular podcast. He delivers financial advice in a matter of fact way from his expert position. What you get from this podcast is some straight to the point advice and tips that can help you in the world of personal finance, without any deviation from the intended goal to make you a savvy and safe investor who is both supremely organized, and understanding of the right moves to make. It is a one-hour show that broadcasts several times each week.
Listen Money Matters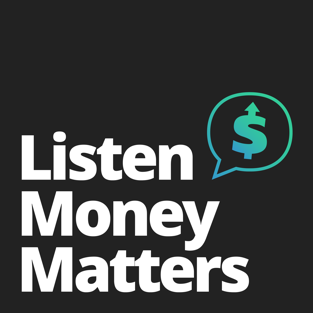 If you are looking for something a little more light-hearted and off the cuff, then the Listen Money Matters podcast could be your perfect choice. This investing podcasts talks about a variety of interesting, everyday questions within the world of personal finance, like how to retire early, and how best to invest your tax refund. If you are new to investing or just want some light listening on common investing topics and questions, then hosts Andrew Fiebert, and Matt Giovannisci have your back with their easygoing but very informed take on things.
Money for the Rest of Us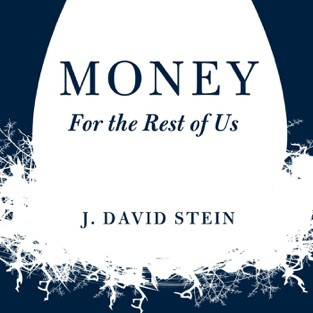 If investing in the markets is your thing, then this is the ideal podcast for you. Hosted by David Stein, himself a former institutional investor on Wall Street, the podcast gives a very good, behind the scenes view on the markets and potential investment opportunities. It is brought all the more to life by the real life experiences of Stein, which he regularly retells. The show is aimed at making you independent both financially and in terms of your investment strategies in the market, using the knowledge of the host to form and act out your own investment strategies in building a successful portfolio and more.
Masters in Business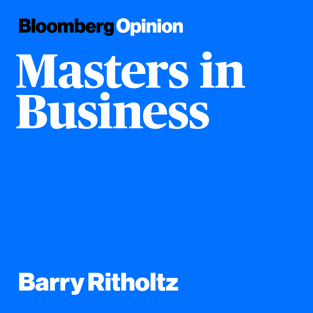 Masters in Business (MiB), is another hugely popular investing podcast that takes the route of more in-depth detail and expert discussion. It is solely focused on the long-term potential of markets and investment philosophies and is hosted by one of the most respected names in the financial world, Barry Ritholtz. He is the co-founder of Ritholtz Wealth Management which currently has over $1 billion in assets under management. Therefore, his discussions, often with similarly high-esteem guests, are often in-depth, and fast paced. There is a lot to learn from this podcast as it's more than 7 million listeners can attest, but it often sets the benchmark for advice and business interviews in the investment world.
The Dave Ramsey Show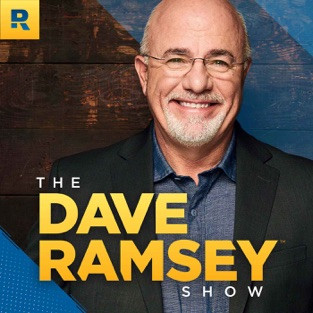 The Dave Ramsey Show is one of the originals as far as personal finance and investing podcasts go. It has been around since 1992 and still broadcasts as a radio show which now also doubles as a podcast. Ramsey discusses all manner of personal financial advice and answers questions fielded across the board from regular listeners who find themselves in any kind of personal financial pickle. It is easy listening and everything is explained in terms that are clear to understand even if you are not an experienced investor.
With so many great investing podcast choices to pick from, there is no reason for you not to stay right up to date with all the latest news and views, while expanding on your own knowledge at the same time. Don't forget that you can also learn all about investing from our website, providing you with and insight into all things investment. Also, make sure you stay tuned for new episodes of our own InvestorGreg podcast, All About Investing, coming to you regularly through our website and all of your favorite podcast platforms.
Recommended Financial Products
Suggested For You